Scottish Rural News...
Love it, can't wait for the video of the crankshaft replacement...
http://www.bbc.co.uk/news/uk-scotland-north-east-orkney-shetland-22463843
And for those interested, its the starboard engine's crankshaft that's given up, she's fitted with two MaK 9M32C engines which produce 4,320 kW (5,790 hp) each, giving her a top speed of 19.3 knots (35.7 km/h; 22.2 mph).
This is a picture of a MaK 9M32C engine installed in the port position on a similar ferry.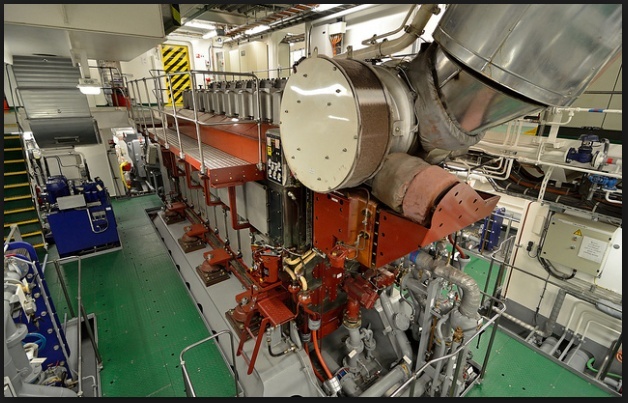 And this is what they should both sound like when in working order, ahh bliss...
http://www.flickr.com/photos/bcfs/3569731714/
Informative forum this
, (even if a bit boring at times)...