Here are a few photos from our recent trip to Edinburgh. Apologies in advance but Lord Lichfield I ain't!
This is Rosslyn chapel outside Edinburgh ( featured in Dan Brown's "The Da Vinci Code"). It was prohibited to take photos of the interior, and as you can see, some renovation work was taking place on the outside. Every piece of this building was hand carved. It took decades. Also, there is a huge cavern/crypt underneath, that the church could quite easily fit into. In it are buried the ancestors of the Sinclair/ San Clair/St Clair family, which Brown would have you believe, are the direct descendants of Jesus Christ. The tomb has been filled with 15 - 20 foot of sand and the current Earl of Rosslyn has refused permission to excavate. What is known is that these ancestors were buried in full armour and many of them were believed to be members of the Templar Knights
[img]
[/img]
[img]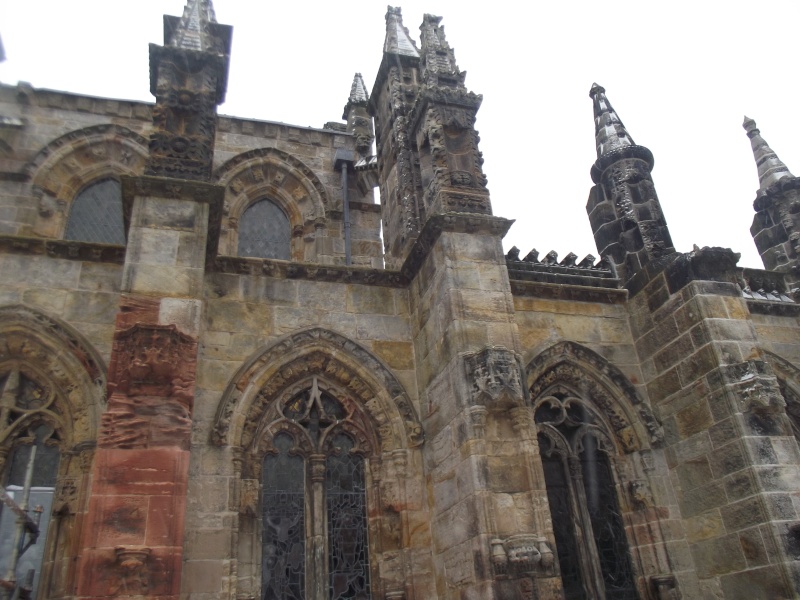 [/img]
[img]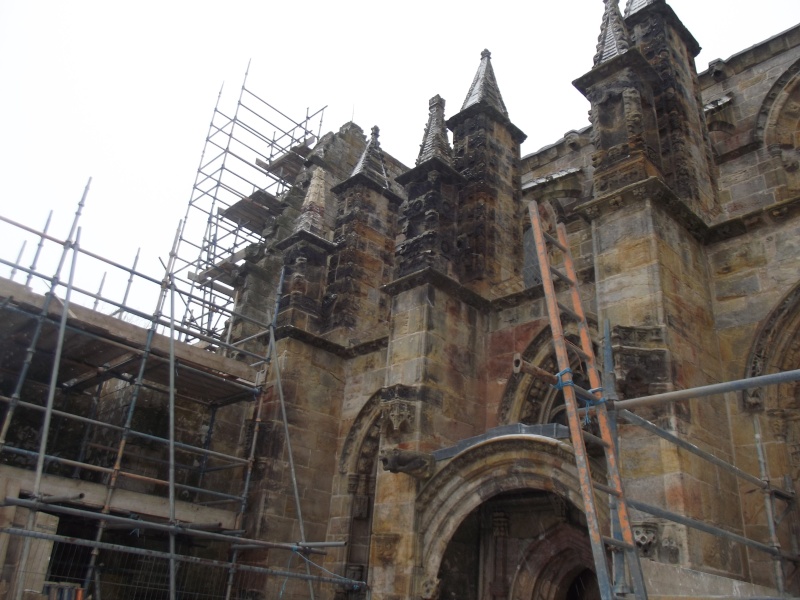 [/img]
[img]
[/img]
[img]
[/img]
[img]
[/img]
We climbed Calton Hill to the National Monument ( otherwise known as Edinburgh's Folly). There have been several proposals over the years to finish it but I kinda like it the way it is.
[img]
[/img]
This is Nelson's Monument. On Trafalgar Day each year, they raise the ensign and flags ( don't know what the correct terminology is, Topdog will know) which reads "England expects every man to do his duty". The mast on the top is raised and lowered every day at 1pm.
[img]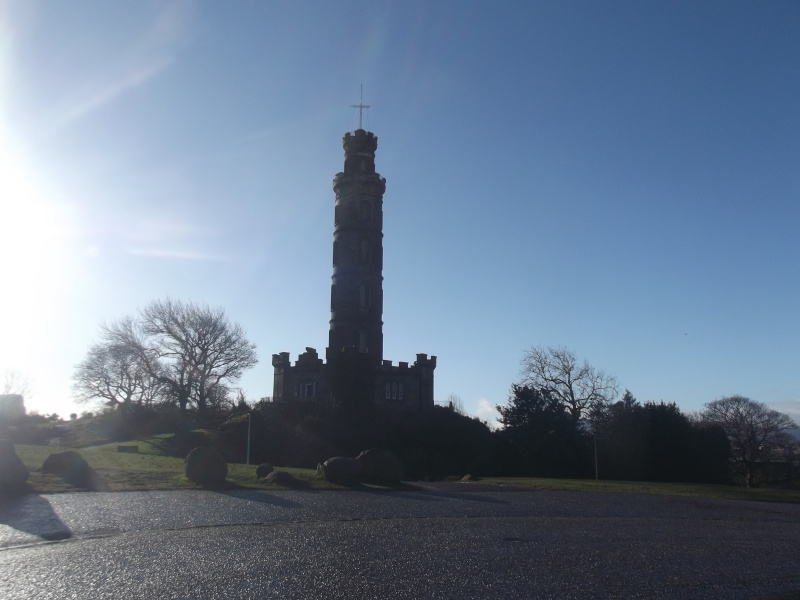 [/img]
This is part of the same complex but I've no idea of what is is. Perhaps Cam, Tricia or Bill might enlighten me.
[img]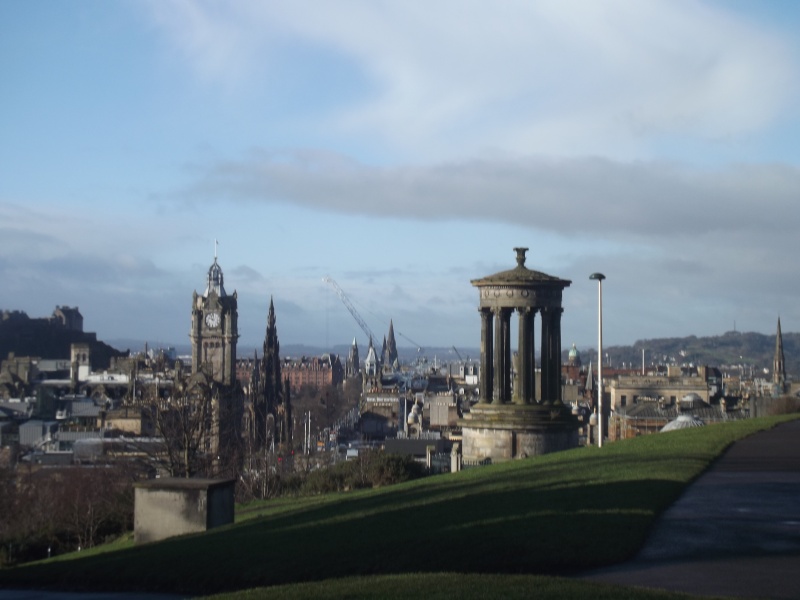 [/img]
View out to Leith
[img]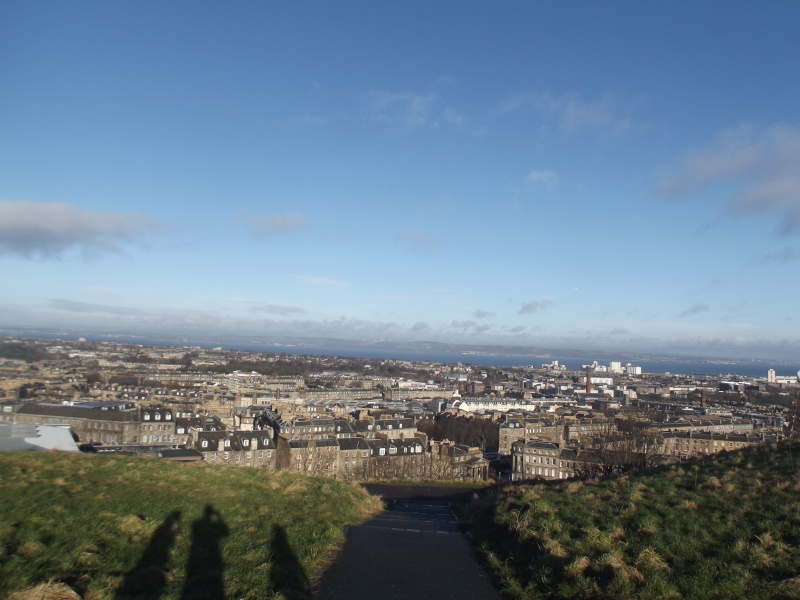 [/img]
View to the castle and the Balmoral hotel clock tower. This clock is always 3 minutes fast. Apparently, this is designed to ensure that people don't miss their trains in Waverley station nearby.
[img]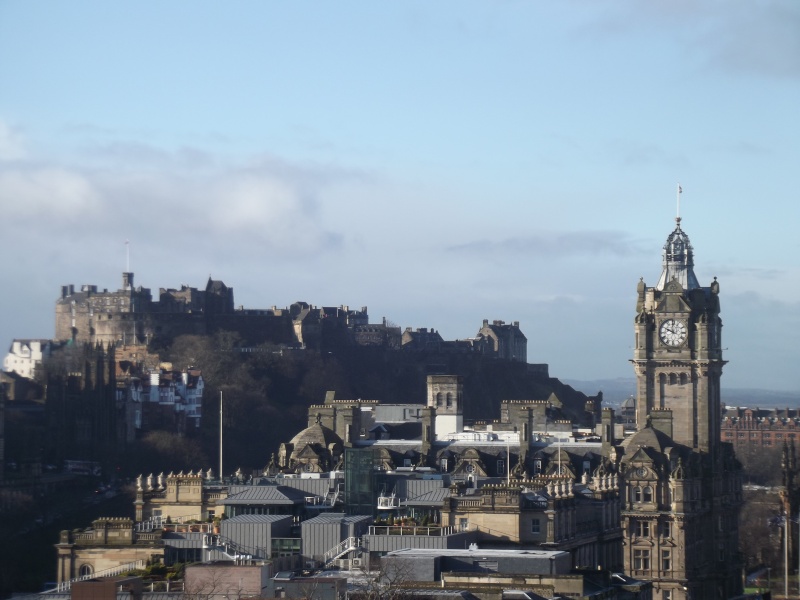 [/img]
This is the Royal Mile which runs between Holyrood House ( the Queen's residence ) and Edinburgh Castle. Its actually 1 & 1/8 miles by modern measurements but when it was built, "miles" would vary depending where you were e.g. Scottish mile, Yorkshire mile etc).
The steeple you can see is St Giles Cathedral ( or Kirk which is Gaelic for church)
[img]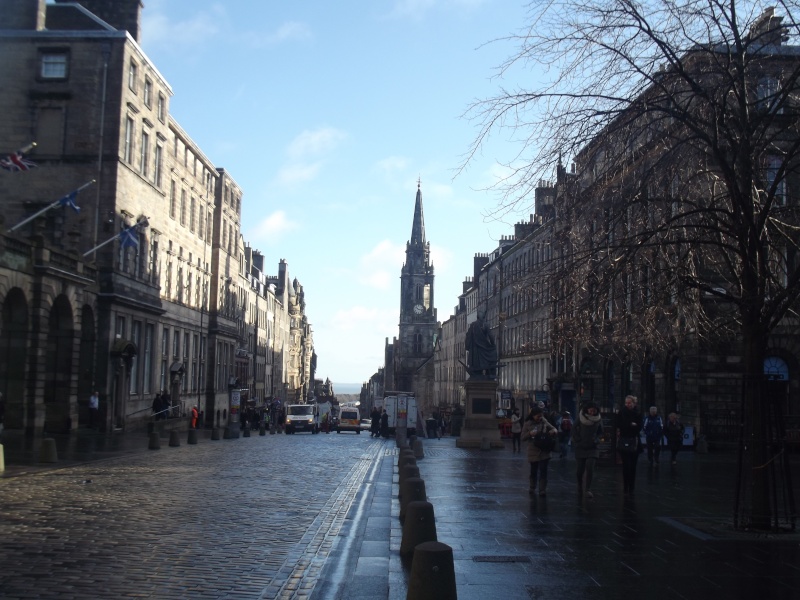 [/img]
View in the other direction to the castle ( in the background)
[img]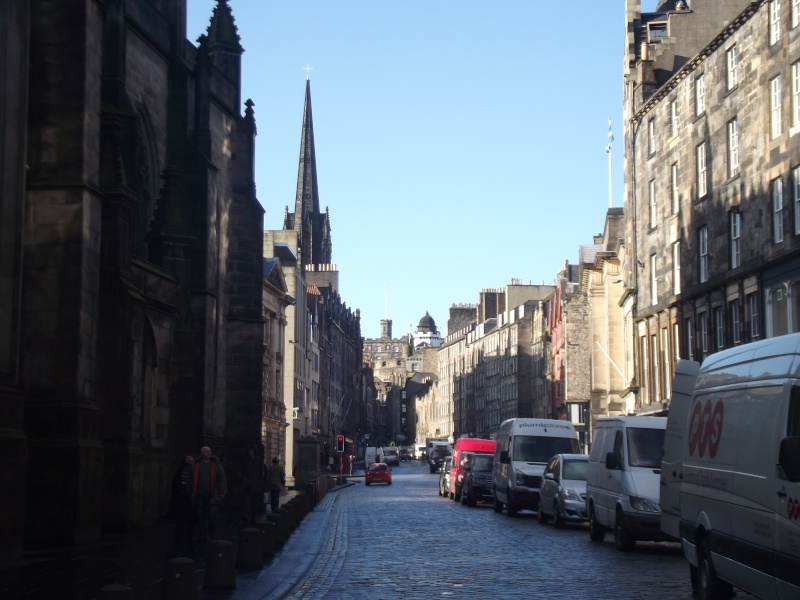 [/img]
Back of the castle
[img]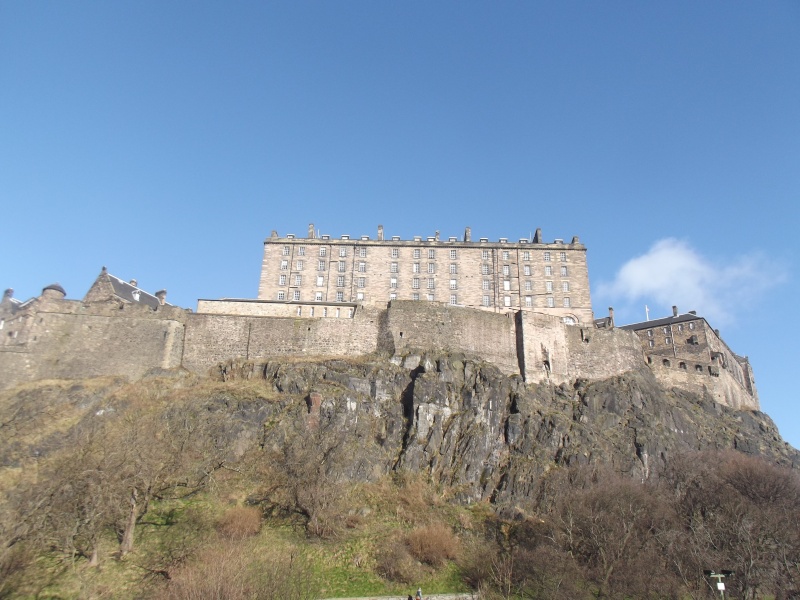 [/img]
Front view
[img]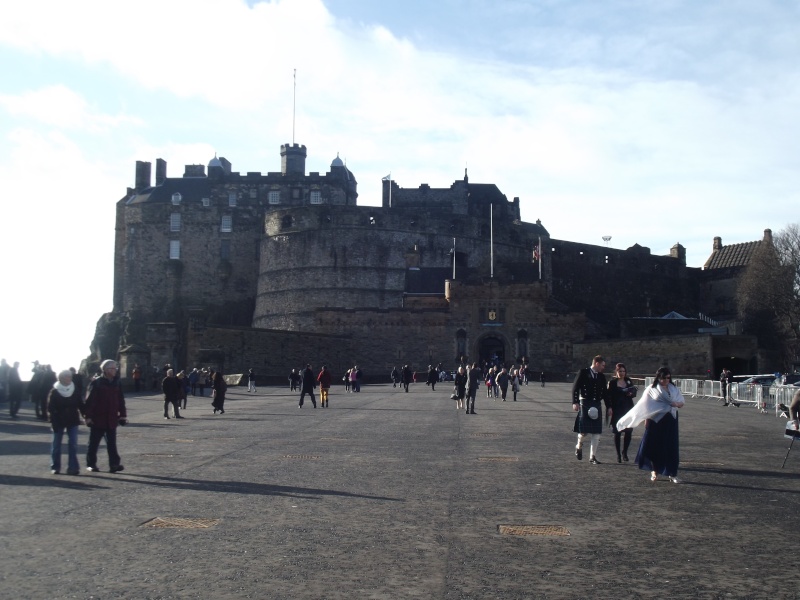 [/img]
from below
[img]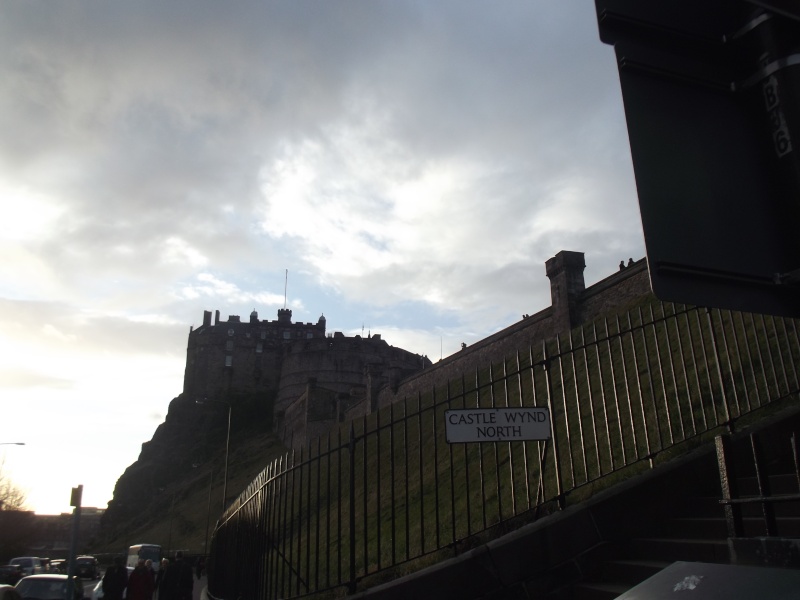 [/img]
View back to the National Monument complex
[img]
[/img]
Cam's local
[img]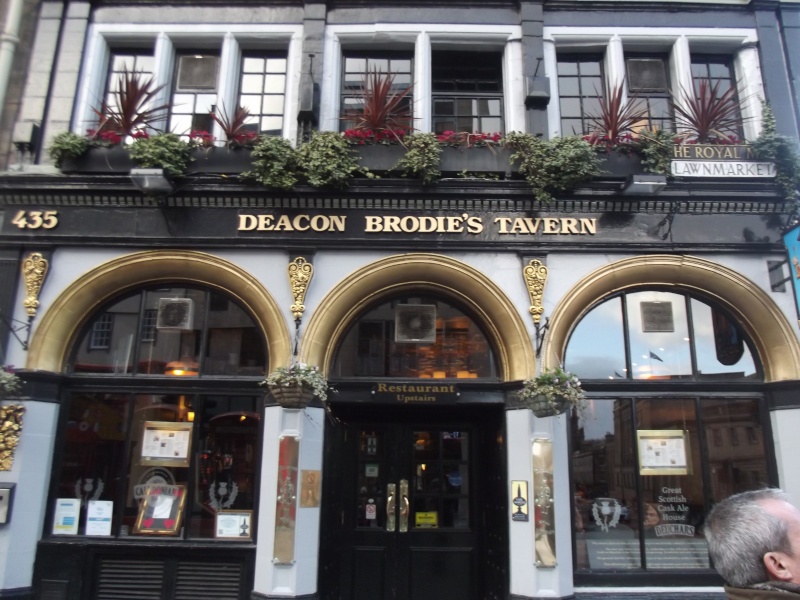 [/img]
Holyrood House
[img]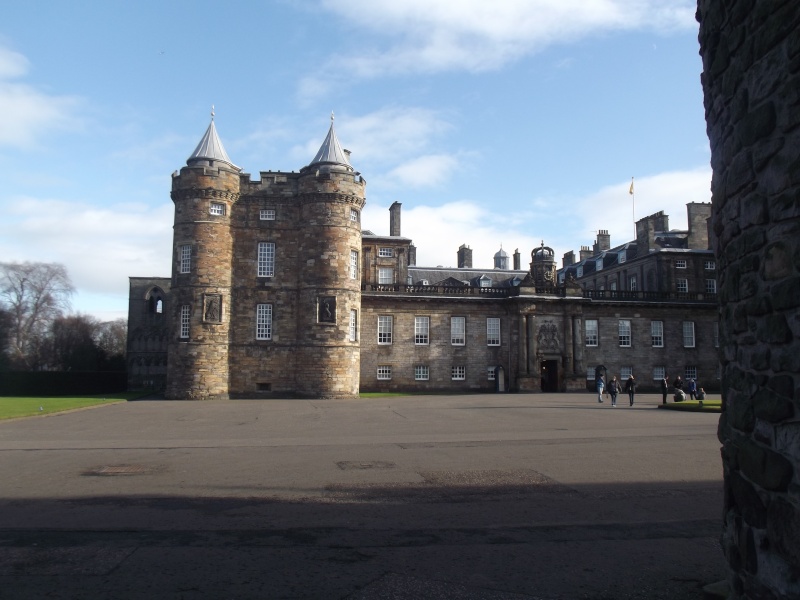 [/img]
Arthur's Seat from Easter Road ( any Hibs fans will know where that is). Sorry about the traffic signals, nearly got run over trying to take the photo without them in it
.
[img]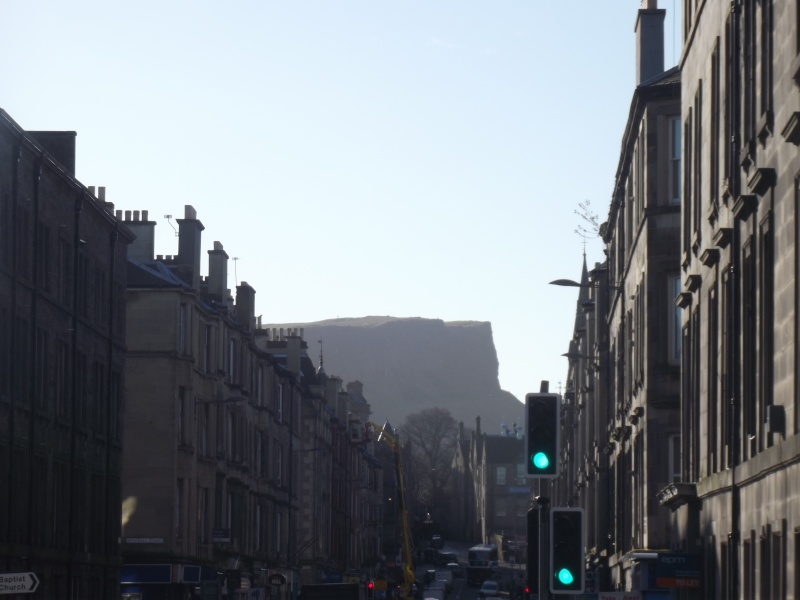 [/img]
The Royal Yacht "Brittania". The light isn't great in this one. Its hard to believe how fast darkness falls. I'm not sure why a ship of such historical significance should be permanently berthed to a shopping centre. We didn't go onboard as in keeping with Scottish tradition, it cost 40 bleedin quid!
[img]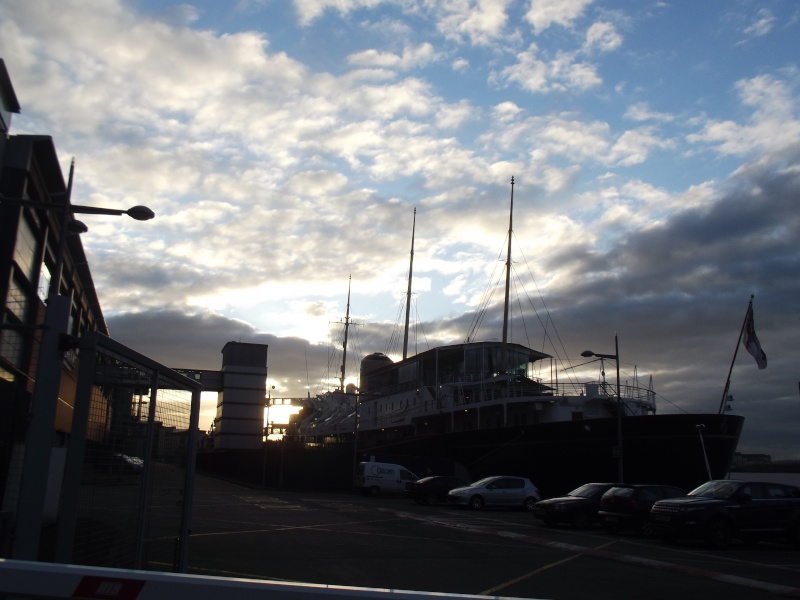 [/img]
[img]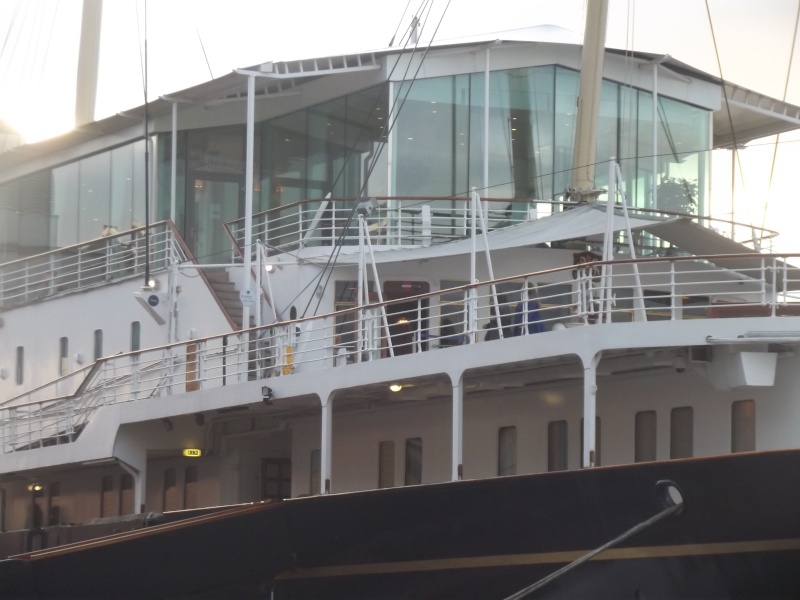 [/img]
Taken from inside the shopping centre
[img]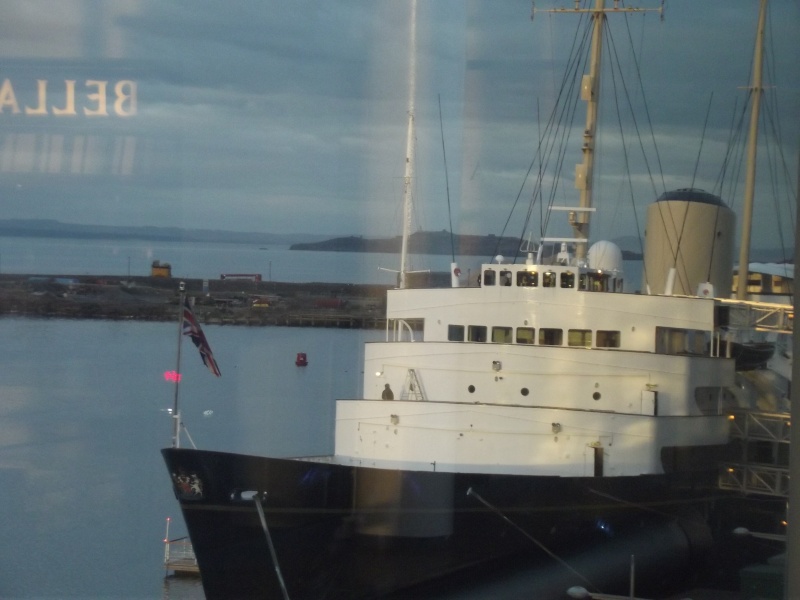 [/img]
Finally my favourite photo of the Forth bridges. We had just met Cam and Trish here in South Queensferry on our last morning. They had told us that it was the best place to view the bridges and boy were they right!
[img]
[/img]
I'll post some more photos of the National Museum ( which had a Stewart F1 racing car) and, imo, the best value for money place in Edinburgh, Camera Obscura. We should have booked a week, cos there is so much to see and do!!
We left Scotland, as always, with heavy hearts, but in the words of Douglas McArthur " I shall return" or for those of you more familiar with Arnie, "I'll be back"